From the Mayor's Desk:
Let me begin by saying how grateful I am for the outpouring of support I received both before and after the March election.  Although I recognize that the beginning of the year was a challenging period for our community, I look forward to partnering with the new Commissioners as we work diligently to address the needs of our residents.  I have the highest degree of confidence in the current Town Commission, Town Staff, and team of Town Committee Members – each demonstrating a newly energized approach toward improving the quality of life in the Town of Redington Shores.
One area that continues to provide hope for our community is the increased availability of COVID-19 vaccines.  By now, many members of our Town have received the vaccine or have an appointment scheduled.  For those who have not yet received their COVID-19 vaccine and would like assistance scheduling an appointment, please contact Town Hall.  We have a resident volunteer who will either come to your home or contact you by phone to assist getting your vaccine scheduled at a nearby heath facility.  I would encourage all residents to continue doing your part to ensure that our community remains safe for those who may be at a heightened risk.
For those who have experienced a negative financial impact related to COVID-19, I wanted to also remind you that Pinellas County has recently implemented an Emergency Rental Assistance Program to help those who may have fallen behind on their rent.  To learn more about the rental assistance program or to temporarily halt foreclosure / eviction, please go to covid19.pinellascounty.org and click "Get Help".  We also have resident volunteers who can assist you with the application process if needed.  To learn more or to ask about becoming a volunteer on one of our many committees, please contact town hall or e-mail info@townofredingtonshores.com.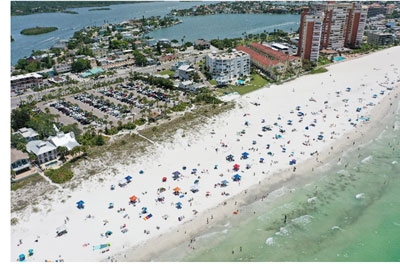 Now for a few upcoming events in our Town.  Our Town Staff and Parks and Recreation Committee have begun planning activities for our 4th of July fireworks.  We are hopeful that the current pace of vaccines and declining COVID-19 cases will allow us to continue this summer tradition.  Please stay tuned for more details on the 4th of July event.  In addition, I am currently working on developing new community events that will allow reasonable "social distancing" while providing some much-needed socialization for our residents.  If you have any ideas that you feel would work well for our town, I would love your input.  Please call me at Town Hall or drop me an e-mail at mayor@townofredingtonshores.com.
In other news around town, we have now wrapped up both the Del Bello Park pedestrian walkway and the undergrounding on the east side of Gulf Boulevard.  With those complete, we are now moving forward with the undergrounding on the west side and have begun working closely with the neighboring beach mayors to finalize costs and secure funding.  Our next step is to begin securing easements from several property owners along Gulf Blvd and once complete, the project should begin shortly thereafter.  I am looking forward to the finalization of this project as we seek both a more visually appealing view of our town and more importantly, greater resiliency in the face of future storms.
And speaking of storms, please note that June 1st start of hurricane season is right around the corner.  It is important that everyone plan ahead, and our Town's website has numerous resources to help you develop that plan.  If you are new to our Town and haven't yet received a Sheriff's Emergency Re-Entry Tag, please come by Town Hall during business hours and bring a proof of residency.  These tags will allow you to cross over the local bridges following a significant storm event.  Please note that the tags do not expire so if you've received a re-entry tag over the last 4 years, you do not need to request a new one.
MaryBeth Henderson – Mayor
(727) 492-6495
Vice Mayor Robinson – District 3

Hurricane Season: June 1 – Nov 30
The Federal Emergency Management Agency (FEMA) reports that 2020 tied with 1896 and 1985 for the most named storm landfalls.  Colorado State University, which has issued seasonal hurricane forecasts for 38 years, predicts a 65% chance of an above normal 2021 hurricane season.  While the official hurricane season begins June 1, the National Hurricane Center will begin issuing Severe weather alerts beginning May 1.  As unsettling as a new hurricane season can be, proper planning and preparation will reduce the risk to your family, home, and business.  Now is a good time to review your family's emergency preparedness plan and update it as needed.  Don't have a plan for your family and pets? Visit our website's flood information page to find excellent information regarding hurricane and emergency preparedness. Sign up for Alert Pinellas at www.pinellascounty.org/alertpinellas to stay informed during an emergency and to receive other important messages from Redington Shores. Stay vigilant during hurricane season and throughout the year. Severe weather can strike with little warning and at any time. Keep adequate supplies on hand including nonperishable food, water, portable weather radio, flashlights, batteries, etc.  Have a plan for your family and pets should you be required to evacuate.
Flood Prevention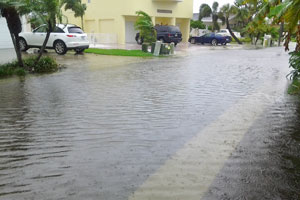 Tropical Storm ETA was a poignant reminder of the flood risk we face.  Over 200 homes in Redington Shores suffered flood damage due to ETA.  Unfortunately, this does not make us immune from future flood events.  Since the Town of Redington Shores is on a barrier island, the entire town is in a Special Flood Hazard Area.  This means that a hurricane, tropical storm, or other severe weather could bring flooding from heavy rainfall, high tides, and windblown storm surge.  On March 30, the Town of Redington Shores held its annual Flood Insurance and Preparedness workshop.  Presenters discussed the importance of flood insurance, changes to the Flood Insurance Rate Map (FIRM), and building codes designed to prevent or mitigate flood loss.  If you missed the workshop, you can still obtain valuable information about flood risk, insurance, and how to protect your family and property by visiting the town's flood information page. or picking up informative brochures at town hall.    Please also review the insert included with the newsletter you may have received; "What every resident should know about flood safety and flood insurance".
Clean Beaches and Waterways
Thank you for helping to keep Redington Shores beaches beautiful and inviting.  There has been a marked decrease on the number of umbrellas and canopy frames left on the beach overnight.  Please continue to remind your guests and visitors that no personal property is allowed on the beach from one hour after sunset until 8:00am.  The town may remove and dispose of property found in violation.  Enjoy your time at the beach, but remember NO DOGS OR ANIMALS ALLOWED.
Residents and visitors all share a responsibility to keep our waters free of pollution.  Please review "National Pollutant Discharge Elimination System (NPDES)" to learn how you can help.
Michael Robinson – Vice Mayor
(727) 397-5538

Commissioner Blackburn – District 1

Parks and Recreation
Del Bello park fishing pier project is completed. Premier CPS did a great job of fortifying the structure with their custom-fabrication of L-shaped anchors. All the early morning fishermen are happy to have it back! They also fixed the bases of the columns holding up the two pavilions in Del Bello park, using the same custom fabrication. Next, they'll be working on the fishing pier at the tennis courts.
Public Works
Many of our residents know Steve Jordan. He's been working in our Public Works department for many years. He is retiring as of April 2021. We will really miss him, his wealth of knowledge and experience! Good Luck Steve!!
Michael Pafumi has joined the department & was highly recommended. He has experience working in the public sector, a great attitude & work ethic.
Commissioner Jennie Blackburn
(727) 470-0032
Commissioner Krouk – District 2

Thanks to all the folks in District 2 and the Town of Redington Shores for showing up at the polls on March 9th.  A personal thank you to so many in District 2 who opened their doors to meet me during my trips around the neighborhood. I am really looking forward to serving you and helping to make a positive difference in our Community.
The following is a brief overview of my Commissioner oversight areas and some of the District 2 initiatives underway. Please keep in mind that I will make myself as available as possible.  I can easily be reached at my Town Cell: (727) 423 5185.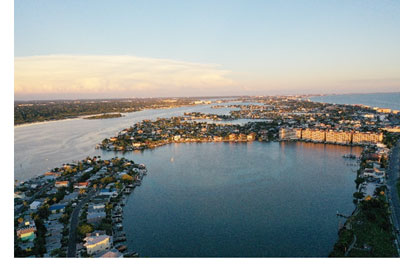 Building Department: We have begun the process of reviewing the needs, resources, systems and staffing requirements of our building department in order to achieve excellence and meet the building and remodeling demands of our Town. Already in process is the replacement of an aging software information system which will link many facets of our permitting and inspection process together to streamline a cumbersome manual system. This will allow us to improve and speed up communication to our builders and residents.
Forward Pinellas and PSTA (Pinellas Suncoast Transit Authority): TBTA, Tampa Bay Transit Authority has a new State funded, low-cost door to door ride service for those "who because of physical or mental disability, income status or age are unable to transport themselves or purchase transportation and who are, therefore dependent upon others to obtain access to healthcare, employment, education shopping, social activities or other life sustaining activities".  Applications must be completed to obtain this service. For more information and the application form, please go to: TDTampabay.com
District 2 Initiatives: 1. Storm water flooding abatement. We are currently in the process cleaning and evaluating our stormwater drainage system on 1st St E and Long Point Drive. Our timeline for completing this project is dependent on low tides and required repairs and improvements. After a complete video and cleaning assessment and an engineering evaluation with recommendations, we will take whatever action is necessary to help improve our drainage system in order to reduce Street stormwater flooding in situations where tide water levels are not the issue. 2. Seawall cap installation:   After review and approval from our Building Official, we will be adding a seawall cap to the town easement in the cul de sac on 176th Terrace Drive E. This will reduce sea water intrusion for the surrounding residences and create a safer, more continuous seawall in our community.
Commissioner Cinda Krouk
(727) 423-5185
Commissioner Krajewski – District 4

It has been 5 months since my unanimous appointment to the Board of Commissioners and several weeks since being reelected to serve a 2-year term as District 4 Commissioner.  I am truly humbled by the responsibility to serve the Town and will do my absolute best to carry out my responsibilities by serving with integrity, building strong relationships with the community, and laser focus on fiscal responsibility.
Within the last month having been assigned supervisory responsibilities of overseeing the Town Sewer System, Stormwater Management and NPDES I am proactively addressing:
Rehabilitating the Town's deteriorating 63-year-old Sewer System
Storm Water Runoff
In the near term, Miller Pipeline will be performing Inflow & Infiltration (I&I) televised inspections to identify cracked sewer lateral lines, leaky manholes and sewer cleanout connections. Once the I&I assessment is completed, work will begin jet cleaning the lines and making the necessary replacement or repair of lines, after which relining of repaired lines will be performed to eliminate rainwater and groundwater infiltrating the sewer system.  Concurrently my efforts are focused on working with Seminole Septic to address Storm Water Runoff by televising and inspecting all the Town's Storm Water Mains, Catch Basin (Inlets) and Outfalls at Seawalls to identify the necessary repairs needed.
As the Town's representative on the Gulf Beaches Library Board of Trustees, I am working with the other 4 member Towns' Trustees to make the library a more effective operation and more inviting place for the community.  Residents of Redington Shores enjoy the privileges offered not only by the Gulf Beaches Library (GBL) location, as well as 23 additional locations throughout Pinellas County; a privilege the Redington Shores Commission over the years has provided to the Town's residents at no annual membership cost. During the COVID pandemic the GBL has remained open for business, complying with the necessary social distancing and sanitary procedures.   In addition to practicing social distancing and sanitary procedures, recently the GBL air conditioning system was serviced, and air ducts were cleaned, and a new UV Lighting unit was installed, making the GBL footprint the cleanest and germ-free environment possible. Additional safety and modernizations are planned for the GBL, including remodeling of the bathrooms. I will keep you updated as projects are initiated and encourage you to take advantage of the wonderful services the Gulf Beaches Library and Pinellas County Library member system have to offer; it is a true gem!
And finally, please do not hesitate to share your ideas and recommendations with me.
Commissioner Bill Krajewski
(727) 397-5538
Board of Commissioners
Mayor:  MaryBeth Henderson
District #3 Vice Mayor: Michael Robinson
District #1 Commissioner: Jennie Blackburn
District #2 Commissioner: Cinda Krouk
District #4 Commissioner: Bill Krajewski