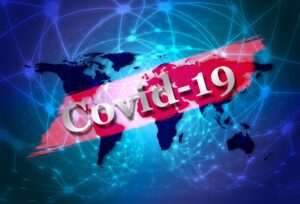 Citing public health and safety concerns over COVID-19 (coronavirus), the Pinellas County Commission on Thursday unanimously extended its state of local emergency another 7 days. The Board also approved a resolution closing Pinellas County public beaches and public beach parking areas effective 11:59 p.m. Friday, March 20, 2020, until April 6, 2020. The Board of County Commissioners can extend the closure if COVID-19 remains a threat to public health. Under the resolution, private owners along the beach are also asked to conform to the CDC guidelines of social distancing by maintaining 6 ft. of separation from others and limiting group gatherings to no more than 10 people.
Redington Shores has also closed all public parking areas. The Town owned parking lot is closed and there is no on-street parking on the west side of Gulf Blvd. Signage will be posted to advise residents and visitors of the closures. Parking areas will be closed off by gate or temporary barricades. Enforcement authorities will patrol the beach and parking areas.
Please remember to follow the CDC recommendations and stay healthy!