Borrow It, Love It, Return It! Overdue Fine-Free
No overdue fines at PPLC Member Libraries.
1) What happens if my items are overdue?
You will not be charged overdue fines, but your account will be blocked when items are 10 days overdue
Accounts will be unblocked when items are returned in good condition
2) What happens when my account is blocked?
You will not be able to borrow library items, or access Overdrive/Libby
Your account will be billed for the cost of the outstanding items plus processing fees
3) How do I unblock my account?
Visit your local library to return or pay for lost/damaged items.
4) What happens to the fines currently on my account?
All overdue fines have been eliminated since October 1, 2021.
Fines for lost/damaged items will remain on your account.
5) How can I tell if my account is blocked?
A notice will be sent to you based on your account preferences (email, text, or phone)
You may also log into your account
6) What else do I need to know?
Items will automatically be renewed twice, unless they are on hold for another borrower
The East Lake and Palm Harbor Libraries will continue to charge overdue fines for special collections

Tax Help Available
Starting Thursday, February 2nd through Thursday April 13th, tax help will be available at the Gulf Beaches Public Library through AARP. Tuesdays and Thursdays from 10am to 2pm. You must call for an appointment at 727-346-8256. MASKS ARE MANDATORY.
Chatterbooks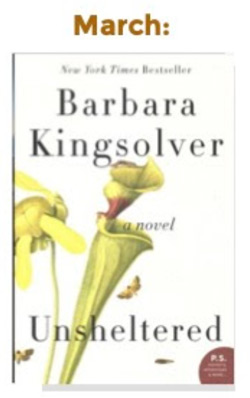 Unsheltered by Barbara Kingsolver.
When: Tuesday March 21st at 10:30 a.m.
The acclaimed author of Poisonwood Bible and The Bean Trees, and recipient of numerous literary awards – including the National Humanities Medal, the Dayton Literary Peace Prize, and the Orange Prize – returns with a story about two families, in two centuries, navigating what seems to be the end of the world as they know it. With history as their tantalizing canvas, these characters paint a startlingly relevant portrait of life in precarious times when the foundations of the past have failed to prepare us for the future.
All readers are encouraged to bring ideas for future reads.
Art Classes for Adults
Tuesday March 14th and Tuesday March 28th, from 5:00 p.m. to 7:30 p.m.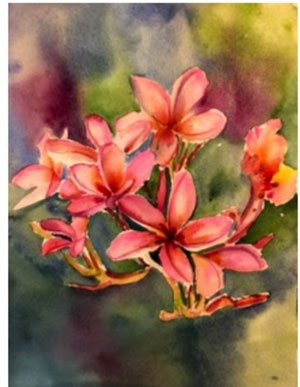 Unleash your inner artist! Deb Bernard is a local artist who went from working in the corporate world to honing her love of art and winning awards. Her awards include First and Second place ribbons and Best in Show.
Deb started taking lessons locally and attended workshops by famous and national and international watercolor artists to achieve her advanced level. She became a professional artist in 2019.
Deb will help you from start to finish in mixing color applying paint, and adding finishing touches. Bring a friend, spend time relaxing and enjoy the fun of painting. No prior experience is required. Deb will walk you through the process step by step. All materials are provided. Show up, have fun, and take home a finished painting that you will love. It's that simple!
Registration is required.
This monthly program is limited to 15 participants. The price to attend this class is $30. All art materials will be provided for you and you'll leave the class with a beautiful painting that you created.
Weekly Programs at the Library
Writer's Group: Mondays, 10:00 a.m. -12:00 p.m. The Madeira Writers group is looking for new members. Bring a few pages of your current work in progress to share with the group.
Computer/Mobile Device Help: Mondays, 1 p.m. Ask questions about any of your problem devices.
GB Scrabble: Fridays, 1:00 pm – 4:00 pm. Learn some new two letter words!
Investment Club: Thursdays, 2:30 p.m. – 4:00 p.m. Join a group of experienced investors in an exchange of ideas about the current market and investment opportunities.
Movies at the Library
International Films: Tuesdays, 2:00-4:00 p.m.
Wednesday Movies: Wednesdays, 2:00-4:00 p.m.
Mahjong is back!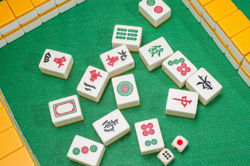 Thursdays at 11 a.m.
Lending Library Machine Now Available
The Gulf Beaches Library, in conjunction with the City of Treasure Island, is proud to announce the arrival of the Library Lending Machine. Take out books with the swipe of your library card. The Library Lending Machine holds multiple copies of today's best selling novels and a wide variety of books for children. Available at: Treasure Bay, 10315 Paradise Blvd., Treasure Island, FL 33706.
Gulf Beaches Public Library Story Time for Kids
Baby and Me: Wednesdays @ 10:30 am
Songs, stories, puppets, and playtime
Preschool: Fridays @ 10:30 am
Songs, stories, and crafts
It's Story Time (March)
Friday, March 3rd – The Letter F
Friday, March 10th – Wind
Friday, March 17th – St. Patrick's Day
Friday, March 24th – Spring Animals
Friday March 31st – Colors
Try our new AWE Early Literacy Learning Computer!

We have games in science, reading, technology, engineering, art, music, and math.
Library Hours
Mon. 10 am – 6pm
Tues. 10 am – 8 pm
Wed. 10 am – 6pm
Thurs. 10 am – 6pm
Fri. 10 am – 6pm
Sat. 10 am – 5 pm
Sun. Closed
Check Out A Museum Pass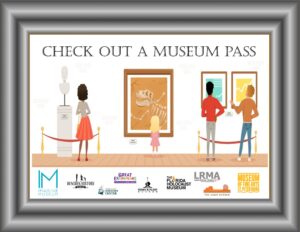 Thanks to our partnerships with area museums, the Pinellas Public Library Cooperative is happy to offer FREE family admission to the following museums: Museum of Fine Arts, Florida Holocaust Museum, The James Museum of Western & Wildlife Art, Great Explorations Children's Museum, Henry B. Plant Museum, Imagine Museum, Leepa Rattner Museum of Art, Dunedin History Museum, and the Tampa Bay History Center.
How the museum pass works:
Each PPLC member library and its branches have two museum passes from each museum partner (except for the Henry B. Plant museum which has a total of 6 passes countywide).
Passes are available for checkout on a first-come, first-served basis. Passes are not renewable or holdable.
You may check the availability of passes by contacting your library's circulation staff or by searching the PPLC online catalog.
Only one pass per museum may be borrowed at a time. Checkout by adult PPLC cardholders only.
Admission is valid for up to 2 adults, and 3 children under the age of 18, in the same household.
Each pass is valid for one visit within the 7-day loan period. Passes are checked out for a full 7-day period.
Present the receipt from the library to museum staff upon entry. The museum will retain your receipt.
Passes are not available to reciprocal borrowers.
Downloadable Audiobooks, eBooks, Magazines and Music at Gulf Beaches Public Library
The Pinellas Public Library Cooperative (PPLC) and member libraries announce the release of a new mobile App. Search Pinellas library Cooperative in Google Play Store or the Apple App Store to download the free App. Borrow digital movies, music, eBooks and more, 24/7 with your library card. Download The Libby App or Hoopla.

Downloadable Audiobooks, eBooks, Magazines and Music at Gulf Beaches Public Library.
Borrow digital movies, music, eBooks and more, 24/7 with your library card.