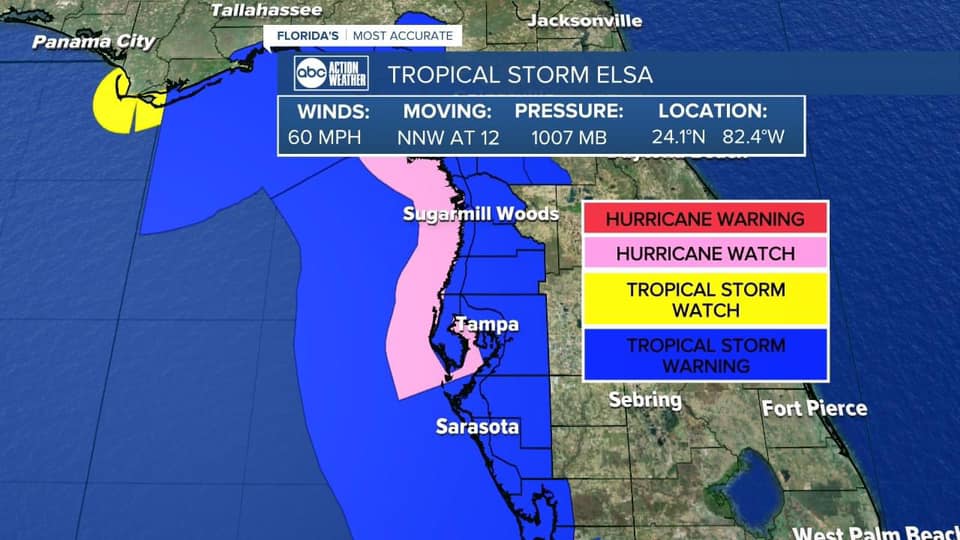 UPDATE (JULY 5, 2021)
We are now under a Hurricane Watch. Sand and sandbags are available at Town Hall for our residents. Proof of residency required. Limit of 10 per property please. If you have not been issued your Emergency Re-Entry tag, now is the time.
UPDATE (JULY 4, 2021)
Redington Shores Town Hall will be OPEN limited hours tomorrow (July 5th). We will be there from 9:00-1:00 to issue Emergency Re-Entry passes, answer questions and give out sand bags to our residents. The Governor has declared a State of Emergency for Pinellas County and Mayor Henderson will follow suit for our town tomorrow.
Storms are unpredictable and Elsa is no exception. Waste Connections will be picking up trash as usual tomorrow morning. Once your trash has been picked up, be sure to secure your trash cans and any other outdoor items. We would appreciate any help on the beach early tomorrow morning with cleaning up from the 4th of July festivities. Please place any debris, you pick up, in bags and place them either in or next to one of the trash cans on the beach. THANK YOU!
Remember to be prepared and stay informed.
UPDATE (JULY 2, 2021)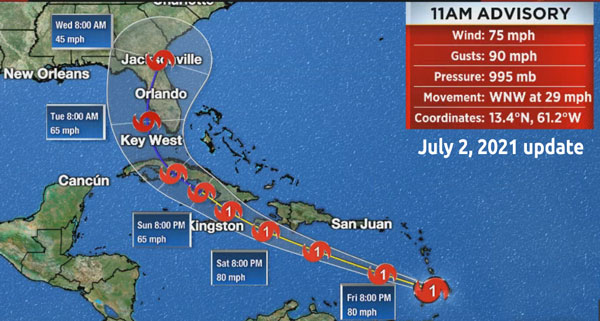 Hurricane Elsa is the first Hurricane on the 2021 Atlantic hurricane season. Although Hurricane Elsa's path and intensity are uncertain, NOW is the time to prepare. Pinellas County is in the projected path and cone. Stay informed, know your zone and be sure you have a plan in place.
Sandbags are located on the back porch of town hall (limited to 10 bags per property). There is a sandbag filling station in the shell parking lot behind town hall. Please bring your own shovel.
Secure outdoor items or bring them indoors (ORINANCE 20-04)
If you do not have your Emergency Re-entry Tag, bring proof of residency to Town Hall and we will issue it.
Our fireworks display will take place on July 4 around 9:15pm. Be sure to get there early for the "best seat on the beach". The Town of Redington Shores Board of Commissioners and staff wish everyone a safe and healthy 4th of July!!!