mobile_collection_schedule 2021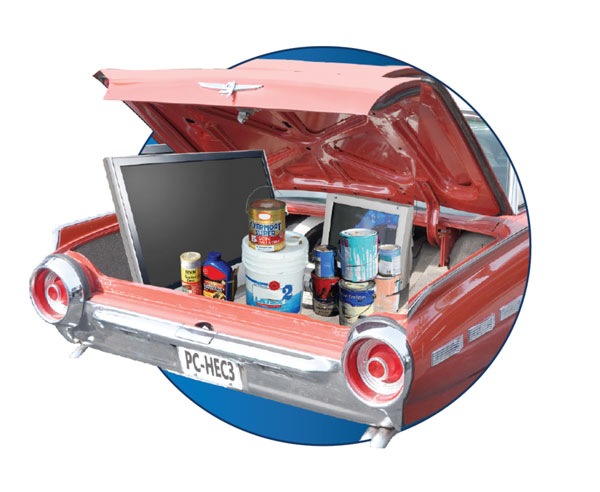 Pinellas County Department of Solid Waste is planning to host several mobile collection events in 2021. These events are available to only Pinellas County residents for the collection of unwanted household electronics and chemicals.
All events are on Saturdays from 9 a.m. to 2 p.m. Collections may be delayed or canceled due to inclement weather.
County-wide events
Mar. 6
St. Pete College/Gibbs Campus
6605 5th Ave. N.
Apr. 10
Tarpon Springs High School
1411 Gulf Rd.
May 1
Seminole High School
8401 131st St. N.
Nov. 6
Largo High School
410 Missouri Ave. N.

Monthly North County Events

Jan. 23
Apr. 24
July 24
Oct. 23
29582 U.S. 19 N.
(behind the North County Gov't Center, south of Curlew Rd.)
Feb. 27
May 15
Aug. 28
Nov. 20
Mar. 27
June 26
Sept. 25
Dec. 18
For mobile collection safety procedures before and after event, check www.pinellascounty.org/mobileoptions or call (727) 464-7500.
For Pinellas County residents only.
For businesses, hobbyists, and non-profits, visit: www.pinellascounty.org/bizwaste
What to Bring and Quantity Limits
Chemicals: Paint: (limit: 20 one-gallon and 5 five- gallon containers), stains, pool and spa chemicals, pesticides, lawn chemicals, all non-alkaline batteries, fluorescent and projector light bulbs (limit: 12), automotive fluids (oils and antifreeze, limit: 5 gallons), gasoline, diesel, and kerosene (limit: 5 five-gallon containers), household cleaners, propane tanks under 1 lb., smoke detectors, solvents, adhesives and mercury-containing devices.
Electronics: Cell phones, computer towers/CPU (limit: 5), drives (e.g. hard drives, CD drives), laptops, monitors, motherboards, tablets, electronics with rechargeable batteries (if possible, remove battery from device, place device in garbage), televisions (must be whole, limit: 6) and power supplies.
All other items are not accepted. Visit pinellascounty.org/wheredoesitgo for disposal information.
FOR EVERYBODY'S SAFETY, PARTICIPANTS MUST BE IN A VEHICLE.