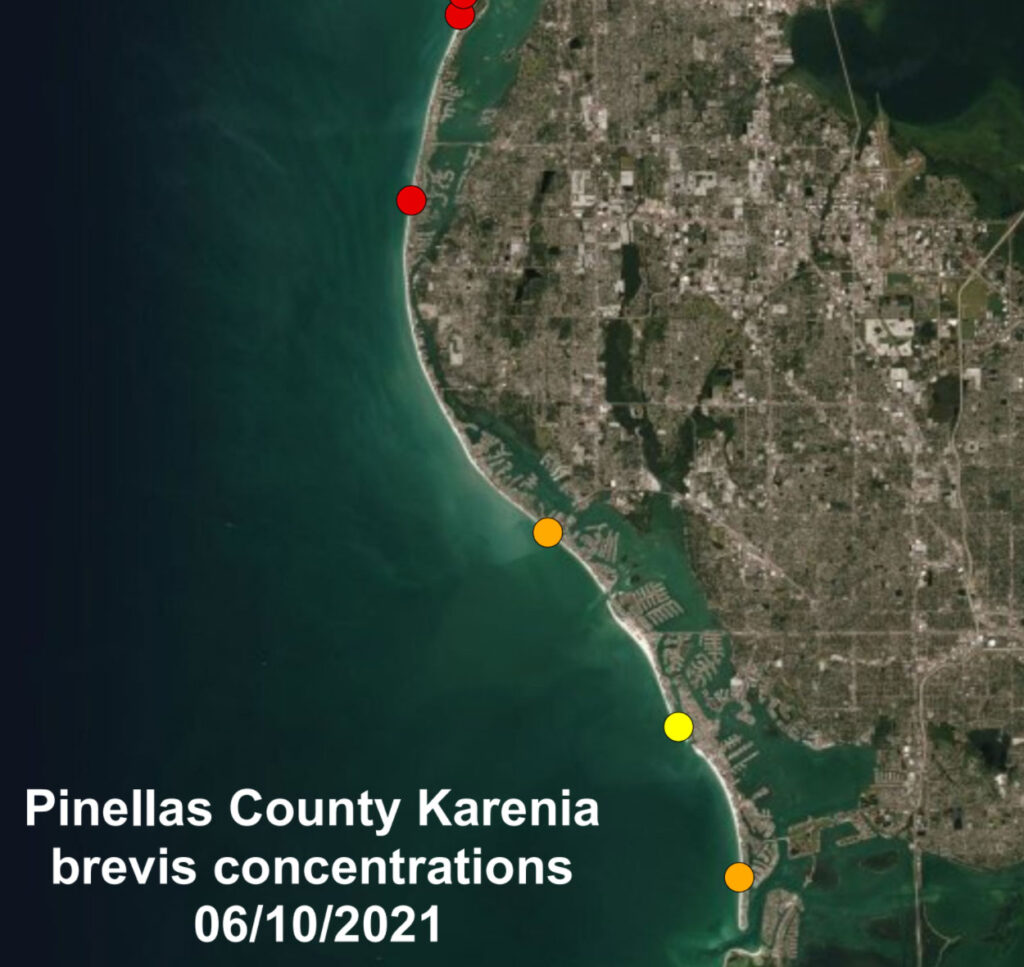 Red tide has been detected in several counties across Tampa Bay, including Pinellas County, according to Florida's Fish and Wildlife Conservation Commission. As expected concentrations are increasing as the bloom moves north. Dead fish were more significant from Indian Rocks up to Sand Key Park. Rick Stumpf with NOAA said predicted south winds will likely continue to move the bloom north so it will get clearer on the beaches to the south. Clearwater and Dunedin (Honeymoon Island) will likely be affected.
FWC scientists want to know about fish kills and fish with abnormalities, such as lesions or parasites. Please use the FWC's Reporter App to report any fish kills you come across.
For the latest red tide status in our area, please click here.