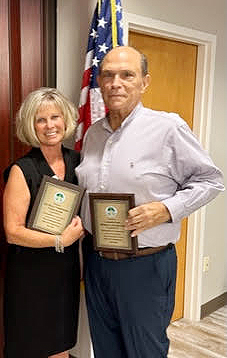 The Town of Redington Shores awarded 2 commissioners with Appreciation Awards during the Board of Commissioners meeting on March 8th, 2023.
Vice Mayor and District 2 Commissioner, Cinda Krouk, and District 4 Commissioner Krajewski, both of which are not running for re-election, were awarded with plaques for their years of service to the Town by being on the Board of Commissioners.
Join us in thanking them for their service and the best of luck in their future endeavors.