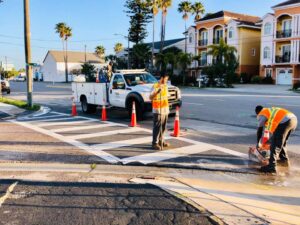 The Town of Redington Shores had a break in the main water main at Gulf Blvd and Atoll. We are experiencing widespread water outage throughout the town. Pinellas County crews have been working on It since 2:00am and will continue to do so until it is fixed. Gulf Blvd may be impacted with road closures while the crews are working. At this time, we do not have an estimate of when water will be restored. We apologize for the inconvenience and will continue to send updates throughout this event.
LATEST UPDATE:
2/17/2020 1:50 pm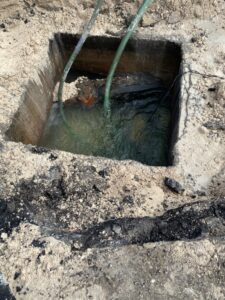 As many of you know, residents and visitors in the Town of Redington Shores experienced a prolonged water outage on Sunday the 16th. The issue was identified around 2:00am and Pinellas County Utility crews were on the scene with excavation beginning at the corner of Atoll Ave and the Gulf Blvd. After several hours of digging, the Pinellas County crew discovered that the conflict box settling caused the water main to break. The box itself was decades old and time had taken its toll on it. Making problems even more challenging, was de-watering the area during increasing tides. Several different pumps had to be brought in to help during the de-watering process. After almost 20 hours of excavation and investigation, Pinellas County developed a solution that involved water from the line on east side of Gulf Blvd. This approach maintained the required water pressure meaning that it is not necessary to boil your water today.
Although it is a temporary fix, Pinellas County is confident that they will be able to resolve the issue over the next few days and restore full functionality to the system with no interruption of service to residents. I understand how incredibly frustrating it was on Sunday (especially on a busy holiday weekend) to go without water and thank each of you for your patience as the county worked to resolve this unexpected issue.