From the Mayor's Desk:
The year 2020 will forever be remembered as the year in which we had to pull together as families and a unified community with a determined spirit to overcome the serious challenges we've faced.  From online learning for our children to telemedicine visits to our doctors, our normal daily interactions with others has experienced a significant change.  The Town of Redington Shores has remained committed to providing exceptional service to our residents, businesses, and visitors during these challenging times.  For those who have had an opportunity to drop by our Town Hall, you may have noticed a few changes.  We have installed a clear safety shield at the front desk in order to provide a safe environment for residents and staff to interact.  For those who were reluctant to venture out, we have made considerable enhancements to our town website (www.townofredingtonshores.com) that allow residents and contractors to complete many tasks that previously required an in-person visit to Town Hall.  In addition, we have temporarily transitioned our commission meetings and workshops to an online Zoom platform.  Our hope is that residents will remain engaged during this interim period as we look forward to meeting in person soon.
Speaking of Town Hall, I am excited to announce that we have a new addition to the Redington Shores family.  Cheri Zindars has joined the team at Town Hall as our new Deputy Clerk.  Cheri brings both an extensive background in local government operations and a cheerful and pleasant voice to those who call or walk into Town Hall.  She has hit the ground running and has exceeded the entire staff's expectations in her professionalism and dedication to the job.  When you get a chance, please drop by and introduce yourself to Cheri and welcome her to the town.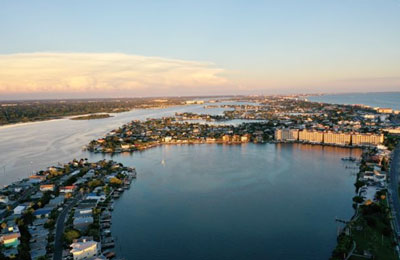 Moving to town business, I am pleased to announce that the town commission unanimously voted to adopt the rolled-back ad valorem millage rate for 2021.  This means that our town's current millage rate of 1.80 will be reduced to approximately 1.68 – representing what should be the 3rd lowest millage rate of any town in Pinellas County.  We remain committed to being good stewards of our resident's tax dollars.
Additional good news for our residents is the progress the town has made over the last few years in lowering flood insurance premiums.  As participants in the National Flood Insurance Program (NFIP), our staff and resident volunteers have worked diligently to reduce our CRS rating from a level 7 to level 6.  Since each decrease in CRS level yields an increased flood insurance discount, Redington Shores residents and businesses should now realize a discount of approximately 20% on their flood premium.  I would encourage you to reach out to your flood insurance broker or carrier to confirm that our higher discount has been applied.
With the undergrounding of utilities on the east side of Gulf Boulevard now complete, I am pleased to announce that the construction of a new crosswalk at Del Bello Park has begun.  After several years of working directly with FDOT and other state and local agencies, I was successful at securing funding for the entire project cost of approximately $300,000.  The town will only be responsible for the costs of adding two streetlights to ensure the safety of residents crossing at night.  As a quick reminder, please remember to look both ways before crossing at this or any crosswalk on Gulf Boulevard.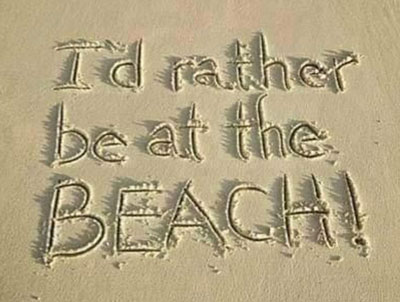 On the topic of upcoming projects, I am excited to share with you that the Duke Energy electric vehicle Park and Plug Program grant that I applied for last year has been awarded to the Town of Redington Shores.  Over the next few months, construction will begin at town hall to add two charging stations for electric vehicles.  As we do our part to help promote a cleaner environment, the charging stations will be made available at no charge to our residents.  I hope to have the new charging stations installed by the end of this year.
And finally, we are coming up on one of our most anticipated events in the town, our annual Town Picnic.  Since social distancing of gathering of 300+ people may be a bit challenging, the commission has decided to try something new for this year.  Instead of gathering at the park, we will be hosting a Drive-Thu Style Community Picnic in the Town Hall parking lot on Saturday October 10th from 1:00 PM to 3:00 PM.  As with the picnic, this is a resident-only event so please make sure you have your ID in hand on the 10th and enter on 174th Terrace Drive.  There will be signs and volunteers to help guide you through the line as you pick up your meal and a special gift.  Each year our local businesses graciously give donations for the picnic raffle.  This year, I decided to help our businesses by purchasing gift cards from them.  Some "lucky lunch bags" will contain a "Golden Ticket" redeemable for those prizes.  I look forward to seeing everyone on Saturday the 10th and wish you a healthy and happy remainder of 2020.
MaryBeth Henderson – Mayor
From Vice Mayor Robinson
Hurricane Season
This has certainly been a busy year for storms.  Though we have been fortunate thus far, hurricane season Isn't over until the end of November.  Stay vigilant during hurricane season and throughout the year.  Be prepared for any weather emergency.  Keep adequate supplies on hand.  Have a plan for your family and pets should you be required to evacuate.  Visit our website at  www.townofredingtonshores.com to find excellent information regarding hurricane and emergency preparedness. Sign up for Alert Pinellas at www.pinellascounty.org/alertpinellas to stay informed during an emergency and to receive other important messages from Redington Shores.
Flood Prevention
Hurricanes, tropical storms, and other threatening weather can present flood hazards due to high tides, storm surge caused by wind, and heavy rainfall.  Since the Town of Redington Shores is on a barrier island, the entire town is in a Special Flood Hazard Area.  It is important that all property owners and residents understand their flood risk, and how best to protect family and property from it.  To learn more, please review "What every resident should know about flood safety and flood insurance". You can also review all the helpful Flood and Hurricane Information on our website.
Securing Outdoor Articles, Ordinance No. 20-04
One of the dangers during a hurricane or high wind event is the potential for unsecured outdoor articles to become airborne causing injury to persons and damage to property.  After hearing the concerns of several residents and reviewing ordinances from other Florida municipalities, the Commission adopted Ordinance No. 20-04 on October 12, 2020.   The ordinance requiring owners, residents, and tenants to secure outdoor articles that could become airborne due to high wind. The requirement takes effect whenever the National Weather Service, National Hurricane Center or appropriate weather agency issues a high wind warning, tropical storm warning, or hurricane warning for any portion of Pinellas County.  It also requires that outdoor articles be secured whenever a home, residence, or property is to remain vacant or unoccupied for a period of 30 consecutive days.  Residents should include the securing of outdoor articles on their pre-storm preparation checklist.  Seasonal visitors are reminded to secure outdoor articles before leaving their vacation home or condo.
Clean Beaches and Waterways
Thank you for helping to keep Redington Shores beaches beautiful and inviting.  There has been a marked decrease on the number of umbrellas and canopy frames left on the beach overnight.  Please continue to remind your guests and visitors that no personal property is allowed on the beach from one hour after sunset until 8:00am.  The town may remove and dispose of property found in violation.  Enjoy your time at the beach, but remember NO DOGS OR ANIMALS ALLOWED.
Residents and visitors all share a responsibility to keep our waters free of pollution.  Please review "National Pollutant Discharge Elimination System (NPDES)" to learn how you can help.
Michael Robinson – Vice Mayor
From Commissioner Neal – District Two

Well it is time for another newsletter already. Time sure flies. I hope everyone has stayed healthy and in good spirits through this pandemic.
A brief update on the Town sewer system; the lining project is at a standstill briefly as we have to re-focus on some concerns on Gulf Boulevard. There may be some traffic delays during the inspection process, and we will keep everyone informed.
During some of the torrential downpours recently, we experienced a little backup in our storm sewers. The Town crew, Steve and Brad set up Seminole Septic to go through and clean and inspect our system. We had a few lines that had some roots and a bit of trash but all in all we fared well. There may be some pipe work to be done. The outfall structures will be cleaned next as tides permit.
Please be sure to clean up all of your yard clippings when you mow and don't blow them in the streets as they go into the storm drains and cause problems. Also palm fronds and trash needs to be picked up and put into containers for trash day.
Thank you for your continued support and be safe,
Jeff Neal – Commissioner, District 2
From Commissioner Blackburn – District One

Recently in District 1, we were able to stop a parking vendor from turning a residential property into a pay-to-stay parking lot.  What an eyesore, not to mention a traffic & pedestrian safety hazard! I received calls from so many of you – It really brought home how much you care about keeping Redington Shores a beautiful place to live.
Your Parks & Recreation Committee has made a few improvements in our parks & are working on many more. In Constitution Park, we have ordered new swings & given the shuffleboard court new life with a Poly overlay & scoreboard. In Del Bello, we've removed unsightly thickets & are working on repairing the fishing dock to make sure it's safe and to add many more years to its life.
Jennie Blackburn – Commissioner, District 1
Clerk's Corner
Town Election – The next Town election will be held March 9, 2021.  Up for election is District Two, District Four, and the Mayor Seat. First day of qualifying is Friday, December 4th, 2020 at 9:00 a.m., closing Friday, December 18th    2020 at 12-noon.
2020 Census – Every Pinellas resident needs to respond to the 2020 Census to avoid a potential undercount that could cost the state and local community billions of dollars for programs and impact representation in Congress.
The urgency for all residents to respond quickly recently increased with the U.S. Census Bureau's announcement that it is ending the nationwide population count on October 31, 2020.
"Think of the few minutes that you take filling out the census as an investment that will build a better community for our children, friends and neighbors for years to come."
Important facts (from U.S. Census Bureau):
Census takers can be easily identified by a valid government ID badge with their photograph, a U.S. Department of Commerce watermark, and an expiration date on the badge.
All census takers speak English, and many are bilingual. If a census taker does not speak the householder's language, the household may request a return visit from a census taker who does. Census takers will also have materials on hand to help identify the household's language.
If no one is home when the census taker visits, they will leave a notice of their visit with information about how to respond online.
More Information: https://2020census.gov/en/census-takers.html
Board of Commissioners
Mayor:  MaryBeth Henderson
District #3 Vice Mayor: Michael Robinson
District #2 Commissioner: Jeff Neal
District #1 Commissioner: Jennie Blackburn
District #4 Commissioner: Pat Drumm