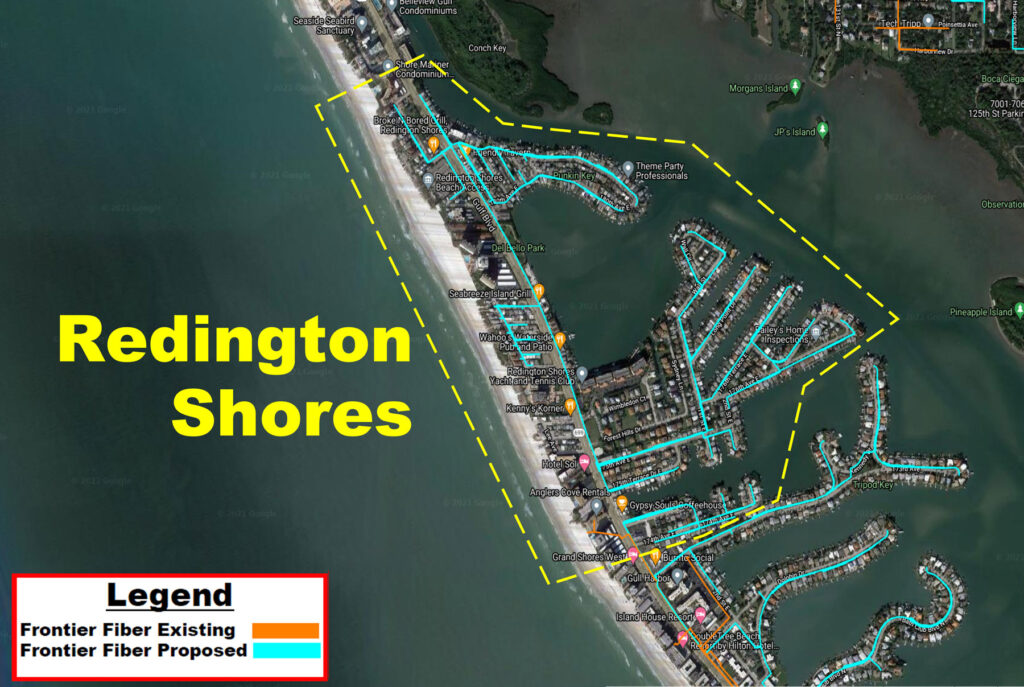 Frontier, the same local telephone company that has provided service in Redington Shores for decades, is here. They are converting from a copper infrastructure, to a 100% Fiber Optic network. (FiOS). Frontier is targeting residential communities to give them additional options for High Speed Internet.
This FTTH (Fiber To The Home) is an aggressive project targeting homes in our community. It involves marking of utilities (painting and flagging), digging and installing flush to ground 2'x3' boxes or 1' "flower pots" in all utility easements. There will be one above ground box at the entrance of each community. Frontier has pledged to restore 100% of all disturbed areas, back to its original condition. The construction duration is expected to be 2 months, which includes 2-3 weeks of intense construction activities.
Frontier began the project without informing the town and its residents of this project. After many calls from residents expressing concerns and questions, Frontier officials did a brief presentation followed by a question & answer segment, at the workshop on Wednesday, October 27th.
For any concerns or complaints, please contact Frontier at 813-205-4296.