To The Residents of Redington Shores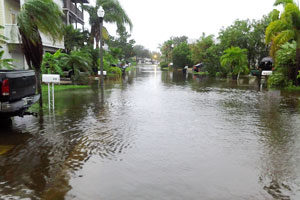 As you know, living on a barrier island comes with risks, such as flooding. As such, the Town has been making improvements to its Floodplain Management Program, including the development of a Program for Public Information (PPI). Our PPI committee has been working on many projects, like the website, facebook, and flood information brochure, to make sure you are informed about flooding and to help get a flood insurance discount for you. At the last PPI meeting, the committee reviewed some FEMA data, which revealed that many of you do not have a flood insurance policy.
I encourage you to do everything you can to protect yourself and your property from flooding, including getting flood insurance for your home, business, or rental. The PPI committee has organized a flood insurance information session with flood insurance specialists during the next Town Workshop Meeting (February 22nd at 7PM).  This workshop is a great opportunity to learn what your flood risks are, how much flooding could cost you, and the ins and outs of flood insurance. I look forward to seeing you there!