Redington Shores Building Department
Building Official – Vincent La Porta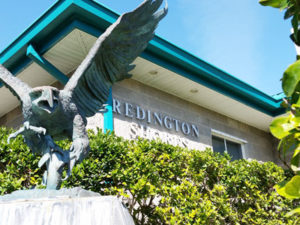 The Redington Shores building department reviews plans, issues permits, and inspects all construction work in the Town to ensure compliance with all codes and ordinances.  The Town requires building permits for new construction, additions, interior alterations, alarm systems, pools and spas, roofing, fences, signs, patio covers and enclosures, garages, windows, sheds, driveways, sidewalks, and work on electrical, plumbing, mechanical, and gas systems.
To obtain a permit, you must submit the following documents: permit application; signed contract with homeowner; product approval numbers (windows, doors, etc.); copies of state license and PCCLB card; drawing if appropriate.
Permit application packets can be emailed to bldgdept@townofredingtonshores.com, submitted in person at Town Hall, or mailed to 17425 Gulf Blvd, Redington Shores FL 33708.
All permits require building inspections. The Town needs a 24-hour notice to schedule an inspection. Inspections are performed Mondays, Wednesdays, and Fridays. You may call for inspections between the hours of 8:30 am and 3:00 pm or email bldgdept@townofredingtonshores.com.  For Fire Inspections call Seminole Fire Dept. (727) 393-8711.
Please note when paying for Building Department fees there will be a 3% fee added when paying with a credit or debit card.
Inspection Results – If you are not able to make it out to the job site to review the results, please email your request to – bldgdept@townofredingtonshores.com
* If you need help reading any of these documents, please contact us or call us at 727-397-5538.
Planning and Zoning
Redington Shores Comprehensive Plan
Flood Risk
Available Grants / Programs Include:
FMA (Flood Mitigation Assistance)
RFC (Repetitive Flood Claims)
SRL (Severe Repetitive Loss)
Other information on retrofitting existing homes along with the above program information is available at Town Hall.
The Building Department will meet and discuss grant and retrofit opportunities by appointment. For residents considering applying for grants it will be necessary to have the following items to determine eligibility and funding:
current appraisal
current survey-site approval
current elevation certificate
recent estimate of construction costs to perform mitigation retrofits.
The Town can help once all of the information is gathered by performing a cost benefit analysis and electronically submitting the application.
Code Enforcement
The Pinellas County Sheriff's Office is responsible for the enforcement of the Town of Redington Shores Code of Ordinances.  These include land use and zoning, and life-safety regulations.  You may call the Building Department to report any code violations.
Hours of Construction
Pursuant to section 101-2, construction or repair of buildings are limited to between the hours of 7:00 a.m. and 6:00 p.m. No such work may be done outside of these hours or on Sundays.
Business Tax Receipt
Businesses or persons who own property to be used as rentals, or persons who conduct a business or provide a service within the Town must obtain a business tax receipt. Businesses or persons located outside of the Town, but who conduct business in Town (such as contractors, realtors, etc.) must register with the Building Department.
Useful links for starting a business
Home Business Tax Receipt
The Town permits a business to be run out of your home in a residential zone with limitations to protect the residential neighborhood.
The exact address of the business or location of the property is required for all approved Business Tax Receipts.  Proper zoning must be established.  You may obtain an application for a business license between the hours of 8:30 am and 4:00 PM.  Applications must be filled out completely, signed and dated before a license can be issued for the business to commerce.
Fictitious Name Act: if your business uses any name other than your own, you must register or re-register it under the Fictitious Name Act with The State of Florida, Division of Corporations in Tallahassee.  This requirement does not apply to corporations.
State of Florida Hotel and Restaurant
Any business dealing with foods, pest control, and/or any health-affecting product or service, public swimming pools, individual sewage disposal facilities, trailer parks, bottled water planets, food processing plants, food outlets, and restaurants needs a Health Food Permit.  The type of food business you have determines the agency that inspects your business.  A list of those agencies follows:
State of Florida Hotel & Restaurant, 1313 Tampa Street, No. 106
Tampa, FL 33602. Phone: (850) 487-1395
State of Florida Dept. of Agriculture and Consumer Services, Food and Safety Inspection: (850) 488-3022
State Sales Tax: Call (727) 538-7400 for more information.