Recreation
The Town of Redington Shores has three parks and a tennis court for public enjoyment.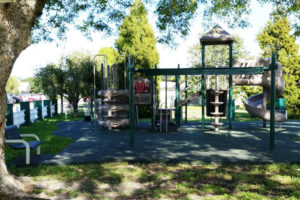 Constitution Park – 18214 Gulf Boulevard
This park offers cooking facilities with restrooms that may be rented for special occasions. There is a children's playground area equipped with a jungle gym and swings, a shuffleboard, a basketball/handball court and a volley ball court area.
For information on Constitution Park pavilion rental, please contact Town Hall. Please note that park rental is available to residents only. Must show proof of residency.
Del Bello Park – 17925 Gulf Boulevard
This park is a nature refuge park which also offers a dock for fishing the inner coastal waters, as well as a kayak launch. There are plenty of lovely benches to enjoy the views and two small pavilions for reading and enjoying the park. There is also exercise equipment that include: two Air Striders, two Air Walker Plus machines, a Rider and a Rowing Machine.
Thelma Spitzer Park– corner of 176th Avenue and 176 Terrace Drive
This is a small neighborhood park offering small children a play area with playground equipment.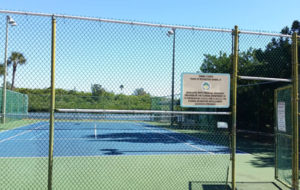 Tennis court – 18325 Gulf Boulevard.
This Tennis Court is located next to the Portside Condominiums. It offers metered lighting facilities. The courts are opened from 7:00 am to 9:00 pm and also offers an area to play Pickle Ball, as well as a small fishing dock on the inner coastal waters.
The Gulf Beach Library – 200 Municipal Drive, Madeira Beach
Redington Shores encourages its residents and guests to visit the Gulf Beach Library and experience all the wonderful and exciting programs the library has to offer.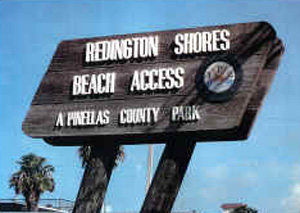 Redington Shores Beach Access – 18200 Gulf Blvd.
This 3.5-acre gulf site was acquired in 1973 at a cost of $909,500 and developed through the Florida Recreation Development Assistance Program. The beach was opened to the public on August 9, 1973. To compliment this outstanding facility and help preserve the beach, a dune establishment program was started in 1990. Seashore grasses, plants, and two boardwalks were added to help protect this delicate area which attracts over 600,000 visitors each year.
Amenities:
170 parking spaces (parking fee)
restrooms
beach showers
400-foot-wide beach.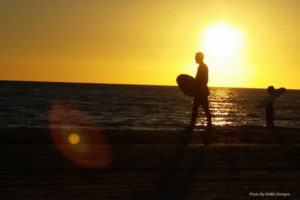 Redington Shores is only a few minute drive from Fort Desoto. Ft. Desoto Park. Originally an outpost during the Spanish-American War, you can still view the old Fort as well as walk, swim, or picnic in the 900 acre park that still offers untouched Florida beauty. Redington Shores is within close traveling distance of some of America's favorite attractions.
Golf & Water Sports: Redington Shores is close to 34 gorgeous and reasonably priced golf courses to challenge all golf enthusiasts. Additional courses are just a short distance from the beaches. Check with the Town Hall for further information.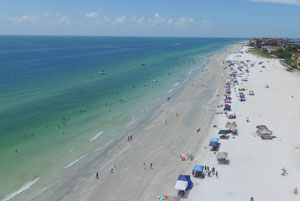 Redington Shores has water everywhere – Not only can you swim in the beautiful Gulf of Mexico, but what a place to fish too! Our miles of sandy shoreline and seawalls provide the casual fisherman hours of enjoyment and relaxation. Local charter boats offer sport and deep sea fishing in the sparkling blue waters of the Gulf of Mexico. Remember, Florida state law requires all residents and non-residents over the age of 16 to purchase a Salt Water Fishing License. This license is required for taking, attempting to take, or possessing fish (fin fish or invertebrate). Non-residents fee is $15.00 for 7 days, or $30.00 for one year. Most charter boats can provide the license for you.
Also, parasailing, jet ski rentals, aqua bikes, and paddle boats are just some of the beach activities you can enjoy. The Gulf Beaches are world famous for their fabulous sunsets. Click here to view photos of our beach.
Professional Sports