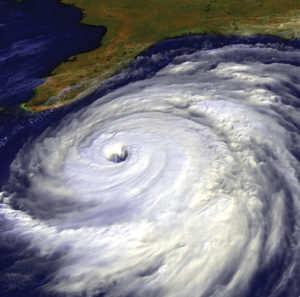 This month marks the 25th anniversary of Hurricane Andrew. On the morning of Aug. 24, 1992, Hurricane Andrew, a Category 4 hurricane with maximum wind speeds exceeding 175 miles per hour, struck portions of southern Florida, devastating southern Dade County.
With memories of the devastating storm stamped in the minds of its survivors as well as emergency managers, Pinellas County officials are urging residents to take the time now to review and finalize hurricane preparedness plans.
Statistically, the majority of the activity in a typical hurricane season occurs in the second half of the season, which does not end until Nov. 30. Since 1855 when hurricane records were first kept, 55 percent of all tropical storms and hurricanes formed during the months of September and October.
Take necessary steps to complete preparations:
Sign up for Alert Pinellas at www.pinellascounty.org/alertpinellas to receive emergency notifications via phone, email or text message.
Download the Ready Pinellas app to help with emergency preparedness before a storm and as a storm approaches. It is available for free download on the Apple App Store and Google Play.
Stay tuned for weather updates through emergency weather alert radios, local media outlets, the county website (www.pinellascounty.org) and county social media accounts.
Check your evacuation zone, which can be found www.pinellascounty.org/KnowYourZone, on the Ready Pinellas app, or by downloading the Pinellas County Doing Things mobile app.
Finalize evacuation plans. If you must evacuate, consider staying with friends or family in non-evacuation zones.
Review disaster plans for your family, business and property. Obtain equipment you need such as plywood, water, batteries and other necessities so that you are ready to implement your plan.
Complete your survival kit and have important papers ready.
If you have special needs, be sure to review your plan with your caregiver. If you plan on going to a special needs shelter, pre-register by calling Emergency Management at (727) 464-3800, online at www.pinellascounty.org/emergency/pdf/special-needs-form.pdf or by contacting the local fire department.
If you have a cat or dog and plan to stay at a public shelter, pre-register for a pet-friendly shelter by calling Pinellas County Animal Services at (727) 582-2600 or online at http://pinellascounty.org/animalservices/pets-hurricanes.htm.
Include transportation in your plans. Keep your gas tank filled. If you do not have transportation, PSTA buses run free during evacuations, maintaining most routes and including public shelters. The buses run free again after the hurricane passes until the last shelter is cleared.
Review additional tips and planning tools in the 2017 All Hazard Preparedness Guide, available in English, Spanish and Vietnamese at www.pinellascounty.org/emergency as well as local libraries and government offices.
For more information, call Emergency Management at (727) 464-3800.
Find Out What Your Flood Risk Is
Flood zones, evacuation zones and storm surge are different. They measure different conditions that may not occur at the same time, are determined by different methods and have different purposes.
Visit : https://townofredingtonshores.com/flooding/flood-risk/ for IMPORTANT Information!